Our Team
---
Our clinicians travel to homes, communities, and schools to provide you and your family with a comprehensive and individualized treatment . We are willing to train extended family members, schools, camp counselors and coaches.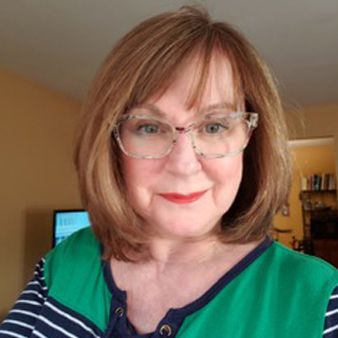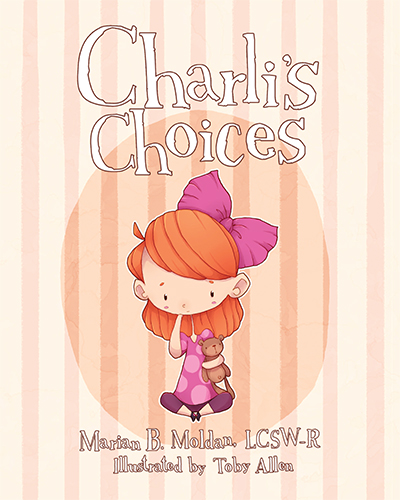 Marian Moldan, LCSW-R
Founder and Director
Marian Moldan, LCSW-R has worked with Selectively Mute children, adolescents, and adults for over 35 years both as a clinical social worker and a special education teacher. Having overcome her history of selective mutism, Marian specializes in the treatment of Selective Mutism. She has served as a consultant to school districts on Long Island and Queens. She has collaborated with school personnel, psychiatrists, developmental pediatricians on work involving various anxiety disorders among the life span.
Marian speaks at international conferences and local conferences. She has authored:
"Selective Mutism and Self-Regulation", Clinical Social Work Journal (2005).
"After Newtown, Listening to Those Who Aren't Speaking", Guest Blog Post Psychology Today & Amy Przeworski, Ph.D. by Kim O'Connell and Marian Moldan, LCSW-R (February, 2013)
"Marian Moldan, LCSW-R, was asked to write two pieces in the book, " Selective Mutism In Our Words" by Carl Sutton and Cheryl Sutton (2016)
Marian Moldan, LCSW-R developed one of the first group treatment models for selectively mute children. This agency has at least seven on-going groups at given time, ranging from toddler groups through adolescent groups for selectively mute and anxious youngsters. Marian Moldan, LCSW-R has an adult group in the Miller Place Office.
Marian Moldan, LCSW- taught the first credited course on Selective Mutism for teachers, speech pathologists, and school mental health professionals through SCOPE in Smithtown, New York. She is the Founder and Director of Childhood Anxiety Solutions, LCSW, PLLC and conducts weekly individual and group supervision. She maintains a patient caseload in addition to her other professional obligations. Marian Moldan, LCSW-R is the Recipient of the NASW – NYS Chapter of the 2011 Social Worker of the Year Award.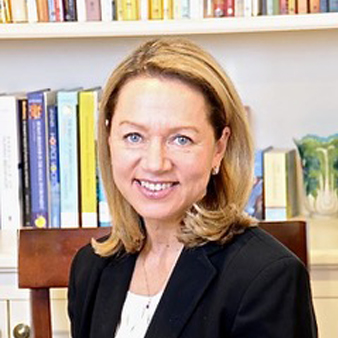 Sarah Acton, LMSW
Social Worker
Sarah Acton, LMSW graduated Adelphi University in 2016 with a Masters in Social Work. As a former educator with B.A. from Boston College (English/Secondary Education) and a M.Ed. from UCLA (Curriculum and Development), Sarah has worked with children in and out of the classroom setting for over thirty years. Her experiences include both secondary and preschool settings with a focus on empowering children and families. Presently, she works part-time at Maria Regina Adult Day Health Services, advocating for the elderly frail. She has four grown children and a rescue dog named Sadie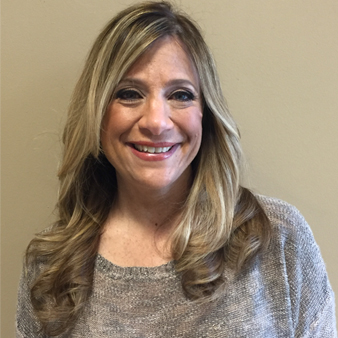 Melissa Goldstein, LMSW
Social Worker
Melissa Goldstein, LMSW earned a Master's Degree in Social Work from Adelphi University as well as a Master's Degree in Elementary Education from Hofstra University. Her social work experience includes working with children and adults of various ages and backgrounds at different medical facilities on Long Island. As part of her clinical experience she has worked with children and adults suffering from various co-morbidities as well as individuals suffering from alcohol and drug abuse. She currently works with children who have various anxiety disorders such as: selective mutism, social anxiety, school refusal and panic disorder. Melissa also works with children, adolescents and their families who suffer with autism, ODD, ADHD and depression. Melissa believes in using a multi-disciplinary approach to help her clients, including Cognitive Behavioral Therapy and that it is important to include the whole family in the therapeutic process to best help her clients. She has consulted with school districts on selective mutism and school anxiety and trained staff to use appropriate interventions to help the child. Melissa has also provided treatment for children with selective mutism and social anxiety in their schools.
Recognizing the importance of keeping current with constant changes and developments in the field of children's anxiety disorder, Melissa participates in professional seminars and courses as well as in-service workshops at Childhood Anxiety Solution. Melissa consults regularly with Marian Moldan, LCSW-R in supervisory sessions and case conferences discussing her experiences and case developments.
Melissa has a broad and diverse background working with children who face a variety of challenges. After working with children suffering from serious illness and with their families as a volunteer at the Ronald McDonald House in New York City she began working as an elementary school teacher, becoming more award of the many issues and anxieties children face and suffer from in today's world. She is particularly proud of having developed a cyber bullying program for children, their families and educators.
Melissa is married and has two children. She is a compassionate, empathetic and dedicated individual who loves working with children and adolescents and their families. Melissa is available to provide therapy in her office, your children's school, your home or elsewhere within the community to help you children be their best.
Amy Dulligan, LMSW
Social Worker
Amy Dulligan is a licensed social worker who specializes in the treatment of children with Selective Mutism as well as other anxiety disorders. She has extensive training in Selective Mutism and uses a variety of therapeutic techniques and evidenced based interventions in her work with children and their families. She believes in the education and involvement of families, school personnel and anyone who is an integral part of the child's life. She utilizes both individual and group therapy to help children learn to manage their anxiety, improve their coping skills and achieve their goals. She provides treatment in various settings including the office, school and community.
Amy has her Master's Degree in Social Work form Adelphi University and her Master's Degree in Elementary Education from Dowling College. She receives weekly supervision from Marian Moldan who she has known for over 25 years. Amy continues to add to her skill set by attending trainings and conferences. These include but are not limited to: Motivational Interviewing, Play Therapy, Mindfulness, Cognitive Behavioral Therapy and Behavioral Therapy.
Amy's past experiences include working with children and families within the foster care / adoption system. She has also worked with children with developmental delays and disabilities within early intervention and preschool programs.
Amy is married and has two children of her own, which has helped her to understand firsthand the many life stressors and challenges that children and families may face. She enjoys working with children and strives to provide client centered services in a nurturing and nonjudgmental way in order to help children and their families to function at their most optimal level.
If you have any further questions or in need of help or information, please contact our office today!
---